Graduate Teaching Support
Main Content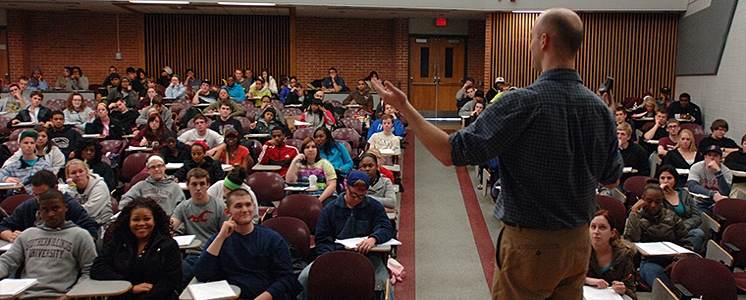 Teaching Assistants play a very important role in supporting the education at Southern Illinois University. The focus of Graduate Teaching Support is to make sure that teaching assistants have ample and comprehensive support in their roles as teaching assistants. Through the leadership of the Center for Teaching Excellence, Graduate Teaching Support provides quality support and services to teaching assistants in order to support all classroom instruction.
By providing expert assistance in sound pedagogy and instructional technology, Graduate Teaching Support serves as the central resource for SIU Teaching Assistants to create an effective experience for students in the classroom. Graduate Teaching Support also strives to provide professional skill development opportunities for all teaching assistants to help make them more marketable after graduation. Graduate Teaching Support provides support through workshops, teaching resources, and group/individual consultation.
Graduate Teaching Support is located in the Center for Teaching Excellence, Morris Library, Room 180.