Online Readings, Images, and Materials
Main Content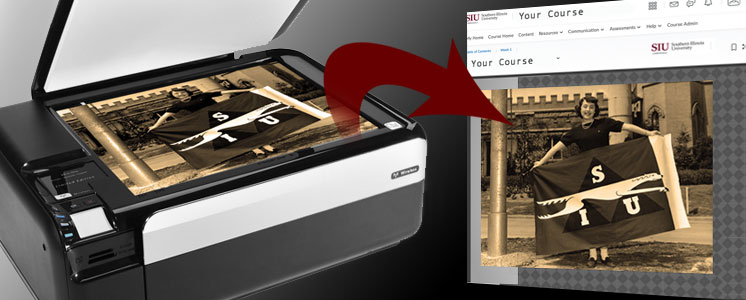 Professional looking, accessible materials improve learning and reflect your dedication to teaching. 
We are here to help!
To request your pictures and readings be made accessible for your course, please fill out and submit this form.
Our scanning and digitizing services convert print and other analog formats into digital files for sharing online and also to preserve rare or fragile documents.
These services include:
Scanning of print-based course materials such as book chapters or journal articles into digital formats

Conversion of 35mm slides into high resolution .TIFF files and smaller .JPEGs  
Assistance with setup of scanning hardware and software
Advice and Instruction in analog to digital conversions
Other materials may be converted, contingent upon available technology 
Accessibility is very important to us. Make sure to have a look at the Accessibility Resources sidebar. There are .pdf downloads for all of the listed topics.
Take advantage of shared educational resources and add your own, via the links in the Materials Creation Resources sidebar. The video below gives you a peak at the OER Commons.