Technology Enhanced Classrooms
Main Content

The SIU Center for Teaching Excellence (CTE) manages instructional media systems in 132 classrooms on the Carbondale campus. Instructional media systems are assemblies of presentation technologies that facilitate effective teaching and learning: high-definition laser projectors, document cameras, wireless microphones, loudspeakers, universal disc players with streaming capability, computers, easy-to-use control systems, and assistive technologies wherever necessary.
CTE-managed classrooms are Shared Learning Spaces, in that they are equally available to faculty from every College. As such, the instructional media systems in those spaces are standardized and designed to suit every pedagogical style, across every academic field. From small classrooms that seat 35 students, to large auditoria that seat 300, CTE's instructional media systems reflect four standards of excellence: 1.) content intelligibility, 2.) ease of use, 3.) accessibility, and 4.) sustainability.
CTE seeks to offer the most advanced instructional media systems available, thereby strengthening the University's commitment to optimum environments for teaching and learning.
 Want to see your classroom?
Select your classroom from the buttons below!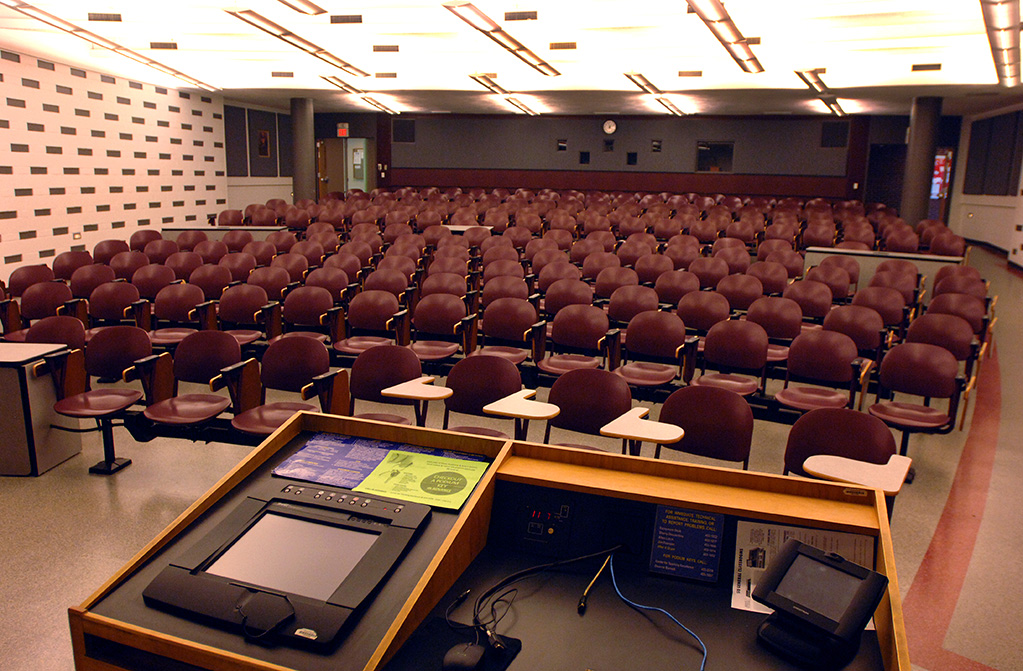 Wham 105 - Instructor View: