Technology Enhanced Classrooms
Main Content

The SIUC Center for Teaching Excellence (CTE) oversees the instructional media systems used by faculty and teaching assistants in 132 classrooms and auditoria on the Carbondale campus. These systems are typically comprised of image projectors, video cameras and switchers, audio amplification and recording equipment, Blu-ray players, document cameras, computers, presentation controllers, etc. On a daily basis, hundreds of courses rely on these systems, which we configure, manage and maintain from 8AM to as late as 7PM. Our overarching goal is to ensure electronic delivery of course content with the highest possible levels of intelligibility, reliability, and accessibility.
We have similarly begun planning for small classroom improvements, and are poised to upgrade sixteen classrooms over the Fall 2019 and Spring 2020 semesters. We will continue improving small classrooms each year, until all are equally equipped with the latest technologies in instructional media.
This phased approach to enhancing classroom technology permits SIUC to provide the most advanced instructional media systems available, thereby strengthening the University's commitment to optimum environments for teaching and learning.
 Want to see your classroom?
Select your classroom from the buttons below!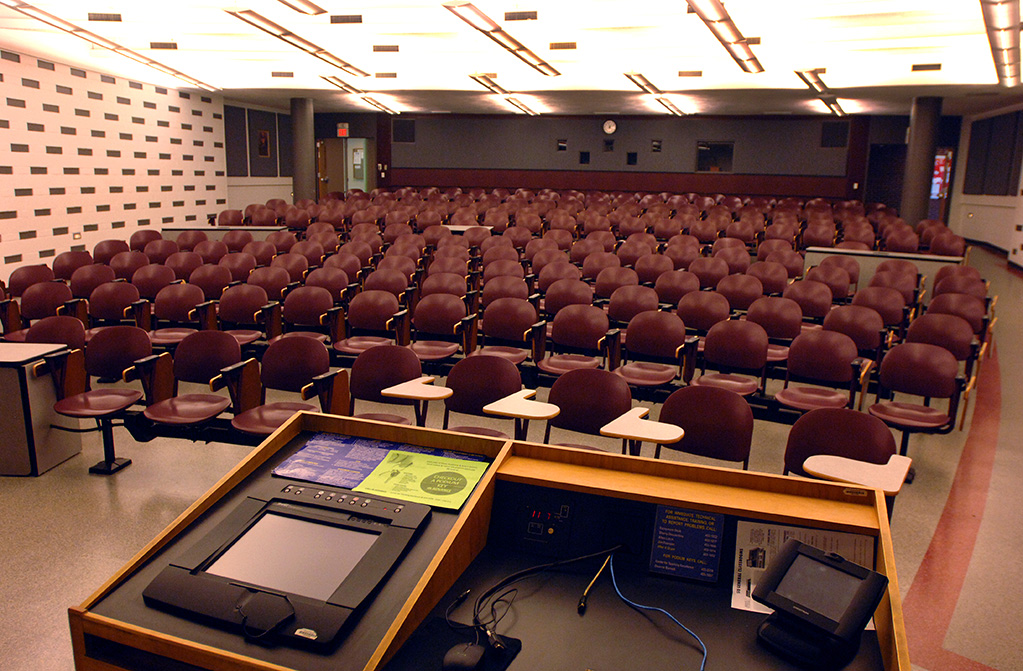 Wham 105 - Instructor View: