Video Production
Main Content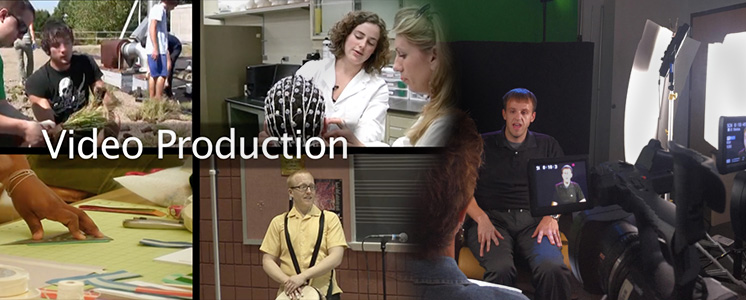 Hi, I'm Gregory Wendt, video producer in CTE. In this short video, I will introduce you to how I can help you put video content into your courses.
CTE offers several tools to assist with teaching, especially online teaching. You might use ZOOM for live or recorded lectures and interactivity, or Echo360 for recording PowerPoints and screen captures along with your voice and optional image. And off course D2L offers numerous features, including Virtual Classroom, which is an alternate to ZOOM. 
However, if you find you need a more sophisticated video recording--possibly one that requires editing, you can schedule that with me. For example, have a look at some of the videos here: PLB320 Plant Biology. They are a semester's worth of lab sessions that enabled the course to be offered online. Obviously, recordings such as these require more time and planning than simply talking to a webcam, but if your courses require demonstrations of this nature--in any subject matter, I can help you achieve your goals. There are many other videos we have produced that you can watch here: vimeo.com/user31365405 You can reach me at 618 453 3860 or at gwendt@siu.edu 
You can also find more information at: cte.siu.edu or by calling or emailing appropriate staff: cte.siu.edu/staff/index.php
Good luck in your transition to online teaching.
Video has become an essential tool for instruction, and its use is growing rapidly. Our professional video production services are available to all colleges and faculty for enhancing instruction in numerous ways. 
Planning, scripting, filming and editing original video for instruction
Preparing and uploading video for use in MyCourses (D2L)
Green Screen Studio Recording with Teleprompter
Editing of archival materials into usable digital formats
Class workshops or individual consultations
Videotaping class lectures, presentations and field demonstrations
Still photography and photo editing
Consultation in all things video